There are many tools you can use to repair Vista. If you have difficulty starting up the OS, you can use the Windows Startup Repair.
Required Tools and Materials
Windows Vista DVD
Step 1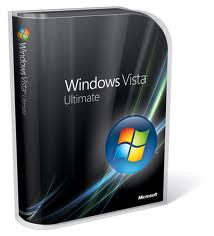 First, make sure your computer can boot form the DVD drive. Reboot the PC and go to your BIOS settings. Check your manual for information on how to access the BIOS. Make the necessary changes so it can boot from the DVD drive. Save the settings and put the disc in the drive.
When you exit the BIOS, the system will restart. A message will appear saying "Press any key to boot from CD or DVD". Press the
Enter key.
Step 2
Follow any prompts that may appear. Use the keyboard to follow the instructions. Choose the input keyboard or input method. Select the currency, time and language. Click "Repair" after you select all the
options. Click "repair your computer".
Step 3
In order to repair Vista, choose Windows Vista installation from the System Recovery Options dialog box. If necessary, select "Load drivers" for your device.
Step 4
Several options will appear. Choose "Startup Repair". Click the button. The repair process will start.
Step 5
During the repair, the computer may reboot several times. This is normal. The repair may take a while. The System Restore will appear when the repair is finished. If you think the problem is due to a program you installed, run System Restore. If not, click Cancel.
Step 6
Check your files and your programs. They should be all right. If Vista is unable to detect the problem, you can send the problem to Microsoft. Or you may want to use Windows Memory Diagnostic Tool, Windows Complete PC Restore or System Restore.
Tips and Warnings
Computers use different keys to access the BIOS setup. Usually it is F8, but some use F12, F2 or the Del key. Your computer user guide or the onscreen instructions should provide more information.
When Windows Vista is running without a problem, go to System Restore and set it as one of the restore points. This will allow you to revert back to a working system in case a problem occurs.
List down all major applications you are going to install by date of their installation. This will help you determine which one is most likely to have caused the problem.
Knowing how to repair Vista is essential knowledge for anyone who uses the operating system. Instead of paying an 'expert" to repair it, you can do the job yourself.