The IPod usually works fine, but there are times when the device will encounter hardware problems. If you are facing hardware difficulties, you can use these techniques to fix an iPod.
Required Tools and Materials
Small screwdriver set (those used for eyeglasses are all right)
Step 1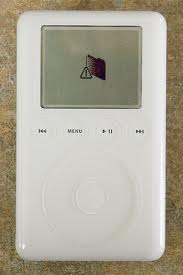 Remove the faceplate from the device. You can do this by taking off the screws on the rear of the iPod. Unfasten the 3 clips. Take the faceplate off.
Step 2
Lift the faceplate a couple of inches off the rear plate. You will see the hard drive, LCD screen, jack and other components. Examine the components. Compare it with a working iPod. Remove the defective component. Be careful you don't throw away the clips needed to put the parts together.
Step 3
Replace the defective hardware. Reassemble the hardware in the reverse order you took them apart. When learning how to fix an IPod, ensure all the connections are correct and proper.
Step 4
Return the faceplate and fasten it. Squeeze the faceplate and the backplate until you hear a clicking sound. Screw it tight.
How to Repair a Wet iPod
Required Tools and Materials
Container
Rubbing alcohol
Bowl of uncooked rice
Step 1
Never turn on a wet iPod. The water or moisture in the device will lead to a short circuit. This could permanently wreck your iPod.
Step 2
Pour rubbing alcohol in a container. You can use ethyl or isopropyl alcohol. Be certain the device is totally submerged in the container. What the alcohol does is to remove the moisture from the device. By using alcohol, the water will evaporate much faster.
Step 3
Prepare a bowl of uncooked rice. Put the iPod on top of the rice. Leave it there for a couple of days at least. Rice will absorb the moisture.
Step 4
Once the iPod dries, plug the device into your computer. The player will now run. You may have to restore the settings and download more updates.
Tips and Warnings
This repair method will also work with laptops, keyboards, cell phones and other electronic gadgets. You can also use ethyl or isopropyl alcohol. As with the iPod, you must place the electronic gadget on uncooked rice for two days minimum. The longer you leave the gadget on the rice, the more moisture will be removed.
The techniques described here to fix an IPod should work with most versions of the app. Note however, that opening the case will likely void the warranty.